Origins
Surfing Australia is a National Sporting Organisation that was formed in 1963 to establish, guide and promote the development of surfing in Australia
Surfing Australia is the representative body on the International Surfing Association (ISA) of which there are 86 member countries and is recognised by the Australian Sports Commission, the Australian Olympic Committee and is a member of the Water Safety Council of Australia.
Surfing underpins an important part of the Australian coastal fabric. It forms part of a lifestyle in which millions participate with a mystique in which millions more have a documented interest
The Beginnings
Surfing Australia was established to guide and promote the development of the sport in Australia. The organisation was formed in a time when surfing was not a popular past-time and in an era when there was no such thing as a surfing industry or funding to support it.
The Growth
What followed was a far more strategic approach towards the development of the sport. The framework and structure created has allowed surfing to grow both as a sport and as a lifestyle pursuit into the new millennium.
Layne Beachley
Surfing Australia Chair
Layne Beachley AO is widely regarded as the most successful female surfer in history. The only surfer, male or female, to claim six consecutive world titles (1998- 2003). Layne then went on to win a 7th world title in 2006 before retiring from the ASP World Tour in 2008. On Australia Day 2015, Layne was awarded with an Officer of the Order of Australia for her distinguished service to the community through support for a wide range of charitable organisations, as a mentor for women in sport and as a world champion surfer.
Layne achieved yet another first in Australian sport by becoming Surfing Australia's new Chairperson in the latter part of 2015. She is the first former female World Champion of any sport to take on the role in a National Sporting Organisation,2004 Laureus Alternative Sports Person of the year, 2006 Surfing Hall of Fame inductee, 2011 Sport Australia Hall of Fame inductee, 2 time ISA World Masters Champion, Athlete Liaison Officer at the 2012 Olympic Games, Layne's unwavering commitment to success has seen her awarded on the world stage. In 2013 Layne was recognised and awarded 3rd Greatest Australian Female Athlete of all time, behind Dawn Fraser and Betty Cuthbert.
Layne is also the proud Founder and Director of her own charity, the Layne Beachley Foundation, Aim For The Stars, cultivating courage and fostering self-belief in young girls and women across Australia through a broad range of pursuits. Layne currently serves on the board of Sport Australia Hall Of Fame, is a mentor for their scholarship program, is a spokesperson for numerous charities and long-time ambassador for Wyndham Vacation Resorts Asia Pacific.
Rob Coombe
Deputy Chair
Rob is currently Executive Chairman of Generation Development Group ("GDG") an ASX listed financial services company which fully owns Generation Life, Ascalon Capital and operates a Pooled Development Fund licence.Rob is currently Executive Chairman of Generation Development Group ("GDG") an ASX listed financial services company which fully owns Generation Life, Ascalon Capital and operates a Pooled Development Fund licence.
Rob is also Chairman of Tibra Capital, Chair of MLC Wealth and a main board Director of CIMB Group, one of the largest universal banks in the ASEAN region. He also Chairs CIMB's Global Risk and Compliance Committee and is a member of the Advisory Board of 5V Capital Investors, a leading Australian private equity investor in established growth companies.
On top of Rob's commercial interests, he is a founding Director and Deputy Chair of the Australian Indigenous Education Foundation (AIEF) and Deputy Chairman of Surfing Australia, Between 2013 and 2019, Rob was firstly CEO (2013-2017) then Chairman of Craveable Brands, the largest Australian owned Quick Service Restaurant business. Rob's tenure with this business was during its ownership by Archer Capital and culminated in a successful exit to PAG in August 2019.
Before joining Craveable Brands, Rob was responsible for all of Westpac's Retail, Business and Agri banking operations. Prior to this role, Rob spent 6 years as the CEO of BT Financial Group, responsible for all of Westpac's funds management, financial planning, insurance, private banking, broking, platform and superannuation businesses in Australia. In total, he has over 35 years corporate experience in both Australia and Asia, primarily in financial services. In 2011 Rob was awarded the prestigious UTS Alumni of the Year for Excellence in recognition of his achievements in the business community and social sector.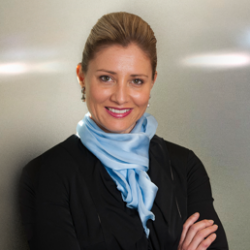 Fiona De Jong — LLB (Hons), BIT, AMP (Harvard)
Board Member
Fiona is a former triathlete and lawyer with 12 years' experience in Olympic sport administration. As CEO and Director of Sport at the Australian Olympic Committee (AOC), she delivered 10 Australian Olympic campaigns – 3 summer, 3 winter and 4 youth Olympic teams in 9 countries, making Olympic dreams a reality for over 1600 Australian athletes and looks forward to surfing making its debut in Tokyo.
Fiona is currently Head of Australia's Nation Brand at the Australian Trade and Investment Commission (Austrade), leading the Australian Government's most ambitious global brand platform to encourage the world to visit, study, invest and do business with Australia.
Fiona holds degrees in Law (Hons), Information Technology and began her career as a lawyer and implementing eCommerce projects.
She is a board member of Surfing Australia, Australian Government Sport Diplomacy Advisory Council, Member of the National Sports Tribunal, Governor of the Centennial Parklands Foundation, and former member of the AOC Executive, Australian Olympic Foundation, Olympic Winter Institute of Australia, International Olympic Committee (IOC) Marketing Commission and IOC Taskforce on Safeguarding Athletes.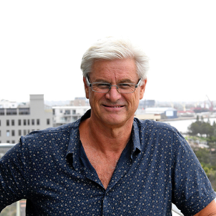 Adrian Bouris
Board Member
Adrian has over thirty years extensive experience in investment banking and corporate and commercial law over a range of numerous industries and sectors. He was formerly Managing Director of the Australian Investment Banking Division of ING Bank N.V., and prior to that Director of SG Hambros Australia.
Adrian is currently principal and managing director of BBB Capital Pty Ltd, non-executive director of Yellow Brick Road Holdings Limited, non-executive director of the Momentum Media/Sterling Publishing group and Director and part-owner of The Surf Travel Company. Prior to his appointment to the Surfing Australia Board, he was a non-executive director on the Board of Surfing NSW for approximately eight years, and holds an unending passion for "Surfing in Australia"
Brett Chenoweth
Board Member
Brett is a proven CEO in both public and private companies, specialising in media, with particular expertise in digital businesses and international operations. He is a former CEO of APN News and Media and has held senior executive roles at the Silverfern Group, Telecom New Zealand, Publishing & Broadcasting Limited, ecorp, NineMSN and Village Roadshow Pictures. Brett has held Board and Chairman positions on a number of private and public companies over the past fifteen years in the media, telecommunications, technology and entertainment sectors, in Australia, New Zealand, the United States and Asia.
Brett is currently Chairman of Madman Entertainment, Chairman of Yellow Pages Group, Chairman of The Advisory Board of HRL Morrison & Co., Chairman of Canberra Data Centres (CDC), Chairman of Creative Enterprises Australia (CEA) and a Principal of the Bombora Group.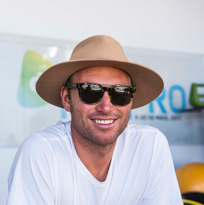 Adrian Buchan
Board Member
Adrian Buchan, or Ace as he's affectionately known is a two-time Australasian Pro Junior Tour (2000 and 2001) and two time World Junior Champion 1997 and 1999. He is the second longest serving member behind Kelly Slater on the WSL Men's World Tour. His more recent career highlights include wins at the prestigious Teahupoo, Tahiti and Hossegor, France as well as Runner- ups at Snapper Rocks, Australia and Saquarema, Brazil.
He served as the World Pro Surfers (WPS) Athlete Representative to the WSL and as a WSL Board Member for 5 years. He is a Founding Board member of Surfers For Climate and an ambassador for WSL Pure Foundation and the Take 3 For The Sea (Ocean stewardess) Foundation. In 2019 he was awarded the WSL Pure Award for Outstanding Ocean Advocacy. He's also a published children's author with his book "Macka's Barrel Into The Dreamtime."
A Father of three young children who tour the world with him and his wife Beck he has a deep passion for protecting the environment that has allowed him to follow his dreams. As a product of the booming surf industry and thriving junior scene of the late 90's he feels a strong responsibility to ensure Australia's future stars are given the same opportunities he was afforded
Mike Baird
Board Member
Mike Baird was appointed CEO, HammondCare, September 2020. Prior to commencing at HammondCare, Mike was a member of the National Australia Bank executive leadership team from 2017 to 2020 as Chief Customer Officer – Corporate and Institutional Banking (2017-2018) and Chief Customer Officer – Consumer Banking (2018 – 2020). In these roles, Mike led NAB's global institutional business, the retail banking business, including more than 700 branches, 7000 bankers, broker partnerships, direct banking, and the digital bank, UBank.
Prior to this, Mike was the 44th Premier of New South Wales, representing the electoral district of Manly in the NSW Legislative Assembly. Mike entered NSW state politics in 2007. He held several shadow ministries before serving as Treasurer from 2011 to 2014, and then as Premier from 2014 to January 2017, when he retired from politics.
During his time as both NSW Premier and Treasurer, the State recorded the fastest economic growth rate in the country, the lowest jobless rate, undertook the largest infrastructure program in the State's history, delivered record level building approvals, and the budget went into surplus whilst retaining its AAA credit rating.
In 1989, Mike started his career as a NAB graduate in Sydney. He went on to hold senior roles in NAB's Corporate and Institutional Banking team in Australia and London, including Global Relationship Manager and Head of Debt Capital Market Originations based in London.
He was a Senior Corporate Finance Manager at Deutsche Bank and Head of Corporate and Institutional Banking at HSBC in Australia and New Zealand.
Mike is passionate about family, sport and looking after community's most vulnerable. He sits on the Boards of the International College of Management, Surfing NSW and Cricket Australia, and is an ambassador for Bear Cottage and Southern Youth Family Services.
Mike holds a Bachelor of Arts (Economics) from the University of Sydney and a DipCS Regent College Vancouver, Canada. He has also completed executive management courses at Harvard and Duke University.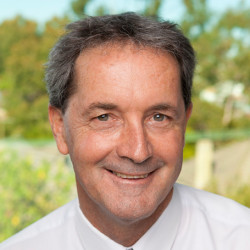 Graham Brimage
Board Member
Graham is one of Australia's most experienced administrators in the sport and recreation industry and has been a passionate advocate and driving force for surfing in Western Australia. For over 20 years Graham has held key governance and executive roles with a range of WA Government departments, statutory authorities, institutes and sport organisations. These roles have traversed the community sport, elite sport, outdoor recreation, fitness and leisure sectors. 
He has extensive strategic planning, policy development and evaluation experience in sport at Federal, State and local government levels.
As part of this, Graham has generated strategic engagement for numerous projects and shared policy agendas for sport with many mainstream portfolios, including education, environment, transport, water, local government, justice, Aboriginal Affairs, health, communities and tourism.
Graham is passionate about utilising the 'power of sport' to build stronger, healthier, happier and safer communities.
He has been actively involved in WA surfing- a past president of Surfing WA and was pivotal in having the Margaret River Pro elevated to the World Championship Tour (WCT), in 2013.
He currently leads the $4 million redevelopment project to build Surfing WA's new headquarters at Trigg Beach.
He continues to be an active surfer and likes nothing better than to chase good days at Yallingup Main Break.
Brooke Farris
Board Member
Brooke Farris is a dynamic executive at the world's leading surf company, Rip Curl, and has over 17 years of experience in the surfing industry. In the water Brooke is an avid surfer and former competitor, with 2x Australian Surfing Championships and 3x WA State Titles on her record. On land she has followed her passion and set out in her career to empower growth and equality in women's surfing.
From working alongside 7x World Surfing Champion and Surfing Australia Chair Layne Beachley, through to working as Tour Manager for the Association of Surfing Professionals (ASP), Brooke successfully elevated the women's prize purse by 70% at events around the world and set the wheels in motion for female pay equality.
Brooke then began her work at Rip Curl, a long relationship that saw her running Rip Curl surf events around the world, to leading exponential sales growth online as the GM of Digital and becoming the first female to join the company's global executive team. Today Brooke is the GM of Women's at Rip Curl, renewing the focus and vision of the women's brand while simultaneously growing the women's business globally.
She is a Board Member of SurfAid Australia and formerly the Layne Beachley Aim for the Stars Foundation. Surfing has been a consistent thread throughout Brooke's life and has given her the ability to live her passion daily. She hopes to support the growth of surfing in Australia and ensure its future.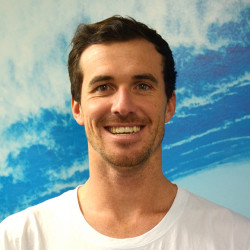 Matt Baker
Head of Production