Origins
Surfing Australia is a National Sporting Organisation that was formed in 1963 to establish, guide and promote the development of surfing in Australia
Surfing Australia is the representative body on the International Surfing Association (ISA) of which there are 86 member countries and is recognised by the Australian Sports Commission, the Australian Olympic Committee and is a member of the Water Safety Council of Australia.
Surfing underpins an important part of the Australian coastal fabric. It forms part of a lifestyle in which millions participate with a mystique in which millions more have a documented interest
The Beginnings
Surfing Australia was established to guide and promote the development of the sport in Australia. The organisation was formed in a time when surfing was not a popular past-time and in an era when there was no such thing as a surfing industry or funding to support it.
The Growth
What followed was a far more strategic approach towards the development of the sport. The framework and structure created has allowed surfing to grow both as a sport and as a lifestyle pursuit into the new millennium.
Layne Beachley
Surfing Australia Chair
Surfing Australia has enjoyed another successful twelve months, which is no small feat considering the global impact of COVID-19 across surfing events, participation, and community.
This year, an absolute highlight was the launch of our first-ever National surfing team, "The Irukandji's". Our name and identity are powerful forces. As Surfing entered the Olympics for the first time and enjoyed incredible popularity worldwide, it was time to give our Australian teams an identity that we could rally behind. The Irukandji's sting in the water is ferocious, and that is how our Australian surfers approach competition. It was a historic day, and I am immensely proud of our team. We are the Irukandji's. We are deadly in the water. We honour our past, celebrate our achievements and pave the way for future generations to succeed.
This year, all of our female and male competitors on the world stage deserve to be celebrated and congratulated! Firstly, I want to recognise our success at the 2021 ISA World Surfing Games in El Salvador, with Sally Fitzgibbons bringing home the Women's Division gold. The genuine connection and culture of our inaugural Olympic Surf team with Steph, Sally, Owen and Julian was magic. They made us all very proud in Tokyo and created an aspirational pathway for future generations of Olympic surfers. Congratulations to our one and only true Bronzed Aussie, Owen Wright, for bringing home our first Olympic medal while winning the hearts and minds of millions around the world. His dramatic and inspirational comeback story is worthy of a movie!
I look forward to cheering on our Para Surfing athletes at the ISA World Para Surfing Championships in December at Pismo Beach, California.
With a fantastic new naming rights partner at the helm, we held the Hyundai Australian Boardriders Battle National final in Newcastle in May. We were stoked to see North Narrabeen walk away with the title this year with an outstanding performance in a nail-biting finale. This event continues to be Australia's most extensive grassroots boardriders series, and we look forward to another epic event in Newcastle in 2022.
Like many events this year, I hosted the National Talent ID camp online, where I shared my knowledge and experience with the hottest emerging under 16-year-old females from around Australia. The Mark Richards and Layne Beachley camps are hallmark events that enable us to identify, connect with and inspire the best juniors from across the country.
Our junior athletes have had most competitions cancelled this year, so the pivot to online coaching with a focus on skill development has paid dividends, improving their surfing capabilities and preparing them to rip when they return to competition. Keep an eye out for our incredibly talented 2021 Australian Surfing "Rising Star" award winners – Jarvis Earle & Sierra Kerr.
This year has not been without its business challenges and feelings of isolation during lockdowns. We have pivoted, cancelled, rescheduled and cancelled again. We have zoomed, face-timed, teamed and met through our computer screens with bubbles to remain connected, all while successfully navigating our way through a challenging period. Thanks to the unwavering support of our talented and committed workforce at the HPC, Board Members, State Associations, AOC, AIS, SportAus, NSWIS, QAS, WAIS and VIS. We are incredibly grateful for your flexibility, continued dedication, collaboration, and investment in Surfing.
Finally, special thanks to our CEO Chris Mater. Your ability to successfully adapt events and business decisions with limited disruption to the sport during this time and your leadership in keeping the mental health and wellbeing of our people front of mind during this challenging year is to be congratulated.
We are all looking forward to an action-packed, exciting 2022.
Happy Surfing Layne x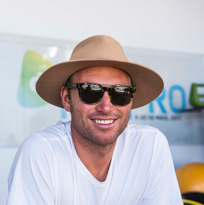 Adrian Buchan
Deputy Chair
Adrian Buchan, or Ace as he's affectionately known, is a two-time Australasian Pro Junior Tour (2000 and 2001) and two time World Junior Champion 1997 and 1999. He is the second longest serving member behind Kelly Slater on the WSL Men's World Tour. His more recent career highlights include wins at the prestigious Teahupoo, Tahiti and Hossegor, France as well as Runner- ups at Snapper Rocks, Australia and Saquarema, Brazil.
He served as the World Pro Surfers (WPS) Athlete Representative to the WSL and as a WSL Board Member for 5 years. He is a Founding Board member of Surfers For Climate and an ambassador for WSL Pure Foundation and the Take 3 For The Sea (Ocean stewardess) Foundation. In 2019 he was awarded the WSL Pure Award for Outstanding Ocean Advocacy. He's also a published children's author with his book "Macka's Barrel Into The Dreamtime."
A Father of three young children who tour the world with him and his wife Beck he has a deep passion for protecting the environment that has allowed him to follow his dreams. As a product of the booming surf industry and thriving junior scene of the late 90's he feels a strong responsibility to ensure Australia's future stars are given the same opportunities he was afforded.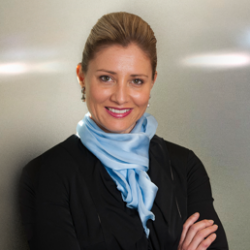 Fiona De Jong
Board Member
Fiona is a former triathlete and lawyer with 12 years' experience in Olympic sport administration. As CEO and Director of Sport at the Australian Olympic Committee (AOC), she delivered 10 Australian Olympic campaigns – 3 summer, 3 winter and 4 youth.
Fiona is currently Acting Chief Marketing Officer and Head of Australia's Nation Brand at the Australian Trade and Investment Commission (Austrade), leading the Australian Government's most ambitious global marketing initiatives to encourage the world to visit, study, invest and do business with Australia.
Fiona holds degrees in Law (Hons), Information Technology and began her career as a lawyer and implementing eCommerce projects.
She is a board member of Surfing Australia, Australian Government Sport Diplomacy Advisory Council, Member of the National Sports Tribunal, Governor of the Centennial Parklands Foundation, and former member of the AOC Executive, Australian Olympic Foundation, Olympic Winter Institute of Australia, International Olympic Committee (IOC) Marketing Commission and IOC Taskforce on Safeguarding Athletes.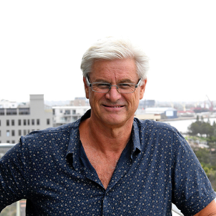 Adrian Bouris
Board Member
Adrian has over thirty years extensive experience in investment banking and corporate and commercial law over a range of numerous industries and sectors. He was formerly Managing Director of the Australian Investment Banking Division of ING Bank N.V., and prior to that Director of SG Hambros Australia.
Adrian is currently principal and managing director of BBB Capital Pty Ltd, non-executive director of Yellow Brick Road Holdings Limited, non- executive director of the Momentum Media group and Director and part- owner of The Surf Travel Company. Prior to his appointment to the Surfing Australia Board, he was a non-executive director on the Board of Surfing NSW for approximately eight years, and holds an unending passion for "Surfing in Australia".
Brett Chenoweth
Board Member
Brett brings a wealth of major international experience across media, technology, entertainment, investment and telecommunications. Brett is Chairman of Canberra Data Centres (CDC), AdairsLimited (ASX: ADH), Madman Entertainment and the Advisory Board of HRLMorrison & Co. and he is an Independent Board Director of Vodafone NZ, Saxton Speakers Bureau and NSW Land Registry. Brett also serves as Chairman of the Investment Committee for The Bombora Group and as an Independent Director of Surfing Australia.
Brett has formerly served as Chief Executive Officer and Managing Director of APN News and Media and has held senior executive roles at the New York based investment firm Silverfern Group, Telecom New Zealand, Publishing & Broadcasting Limited, ecorp, ninemsn and Village Roadshow Limited.
Brett holds a Bachelor of Laws and a Bachelor of Economics from the University of Queensland and a Graduate Diploma in Applied Finance and Investment from the Securities Institute of Australia.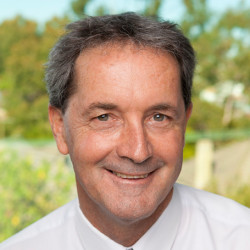 Graham Brimage
Board Member
Graham is one of Australia's most experienced administrators in the sport and recreation industry and has been a passionate advocate and driving force for surfing in Western Australia. For over 20 years Graham held key governance and executive roles with a range of WA Government departments, statutory authorities, institutes and sport organisations. These roles have traversed the community sport, elite sport, outdoor recreation, fitness and leisure sectors.
He has extensive strategic planning, policy development and evaluation experience in sport at Federal, State and Local government levels. Graham generated strategic engagement for and shared policy agendas for sport with mainstream portfolios, including education, environment, transport, water, local government, justice, Aboriginal Affairs, health, communities and tourism.
Graham is passionate about utilising the 'power of sport' to build stronger, healthier, happier and safer communities.
He's a past president of Surfing WA and was pivotal in having the Margaret River Pro elevated to the World Championship Tour (WCT), in 2013.
He currently leads the $4 million redevelopment project to build Surfing WA's new headquarters at Trigg Beach and chases good days at Yallingup Main Break.
Brooke Farris
Board Member
Brooke Farris is CEO at the world's leading surf company, Rip Curl, and has over 20years of experience in the surfing industry. In the water Brooke is an avid surfer and former competitor, with 2x Australian Surfing Championships and 3x WA State Titles on her record. On land she has followed her passion and set out in her career to empower growth and equality in women's surfing.
From working alongside 7x World Surfing Champion and Surfing Australia Chair Layne Beachley, through to working as Tour Manager for the Association of Surfing Professionals (ASP), Brooke successfully elevated the women's prize purse by 50% at events around the world and set the wheels in motion for female pay equality.
Brooke then began her work at Rip Curl, a long relationship that saw her running Rip Curl surf events around the world, to joining the company's global executive team as GM of Digital and leading exponential sales growth online. With a renewed focus and vision on the women's brand, Brooke then became the GM of Women's at Rip Curl,. In August 2021, Brooke was promoted to CEO of Rip Curl, the first female CEO in Rip Curl's fifty two year history.
She is a Board Member of SurfAid Australia and formerly the Layne Beachley Aim for the Stars Foundation. Surfing has been a consistent thread throughout Brooke's life and has given her the ability to live her passion daily. She hopes to support the growth of surfing in Australia and ensure its future.
Alaina Termenini
Executive Assistant to Chief Executive Officer
Kate Wilcomes
High Performance Director
Sam White
Chief of Finance & Operations
Noni Lubans
Learning Development and Support Officer
Cameron Mills
High Performance Centre Manager
Rohan Hass
Technical Digital Manager
Chris Smith
Head of Production, Media and Owned Channels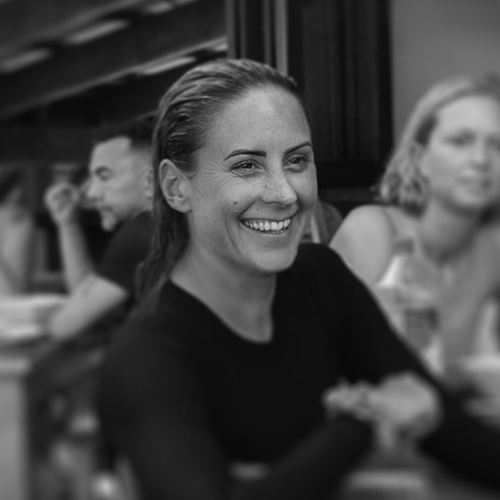 Natalie Schenken
Digital Marketing and Communications Manager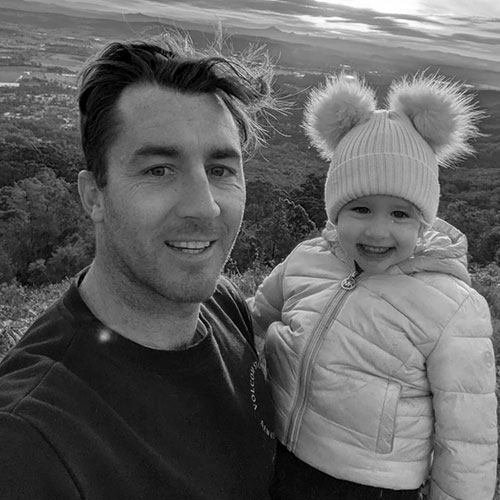 Blake Whittaker
Manager, Surf Schools and Programs
Glen Elliott
Manager - Boardrider Clubs and Judging
Michelle Mitchell
Athlete Wellbeing & Engagement Manager
Nakia Schubert
Camp and Competition Manager
Peter Duncan
Camps and Competition Coordinator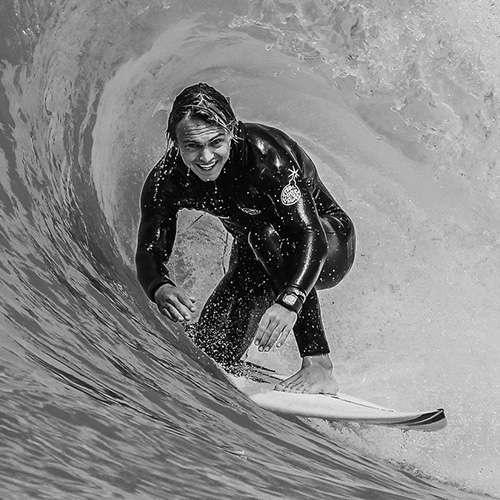 Clancy Dawson
Performance Pathway Manager
Glen Workman
Lead Physical Preparation Provider
Danielle Hankey
Partnerships Account Director 
Joanna Parsonage
Research and Innovation Manager
Tom Greer-Smith
Pathways Performance Psychologist
Owen Milne
High Performance Videographer
Reuben Koorey
Performance Analysis and Skill Acquisition Manager
Eric Haakonssen
Performance Support and Podium Manager
Hannah Jessup
EA to National High Performance Director
Cohen Crispen
Strength and Conditioning Coach
Jo-Jo Alpers
Digital Marketing
Social & Channel Specialist
Cathryn Hammond
Partnerships Account Coordinator
Partnership Support Executive
About the role…
We are seeking a vibrant, passionate person who is excited to develop their career in sports sponsorship and someone who is keen to use their drive to deliver outcomes for our valued sponsors. This is an exciting role as no two days are the same and allows you to not only support a fantastic team but be a vital part of the NSO for the sport of surfing.
National Integrity Manager
About the role…
The National Integrity Manager will be responsible for embedding, delivering and managing the National Integrity Framework and other NSO policies into all levels of the sport to ensure participants have confidence that  they are participating in a safe, clean, inclusive, and fair sport.