THE ULTIMATE CAMP EXPERIENCE FOR STUDENTS IN YEARS 9 TO 12
Surfing Australia's innovative school camp programs provide students in years 9 to 12 with a unique opportunity to immerse themselves in a high performance culture and train like professional athletes at a world-renowned Olympic Training Centre.
Under the guidance of our experienced team, students will push their boundaries, enhance their athletic abilities and develop invaluable life skills – both in and out of the water.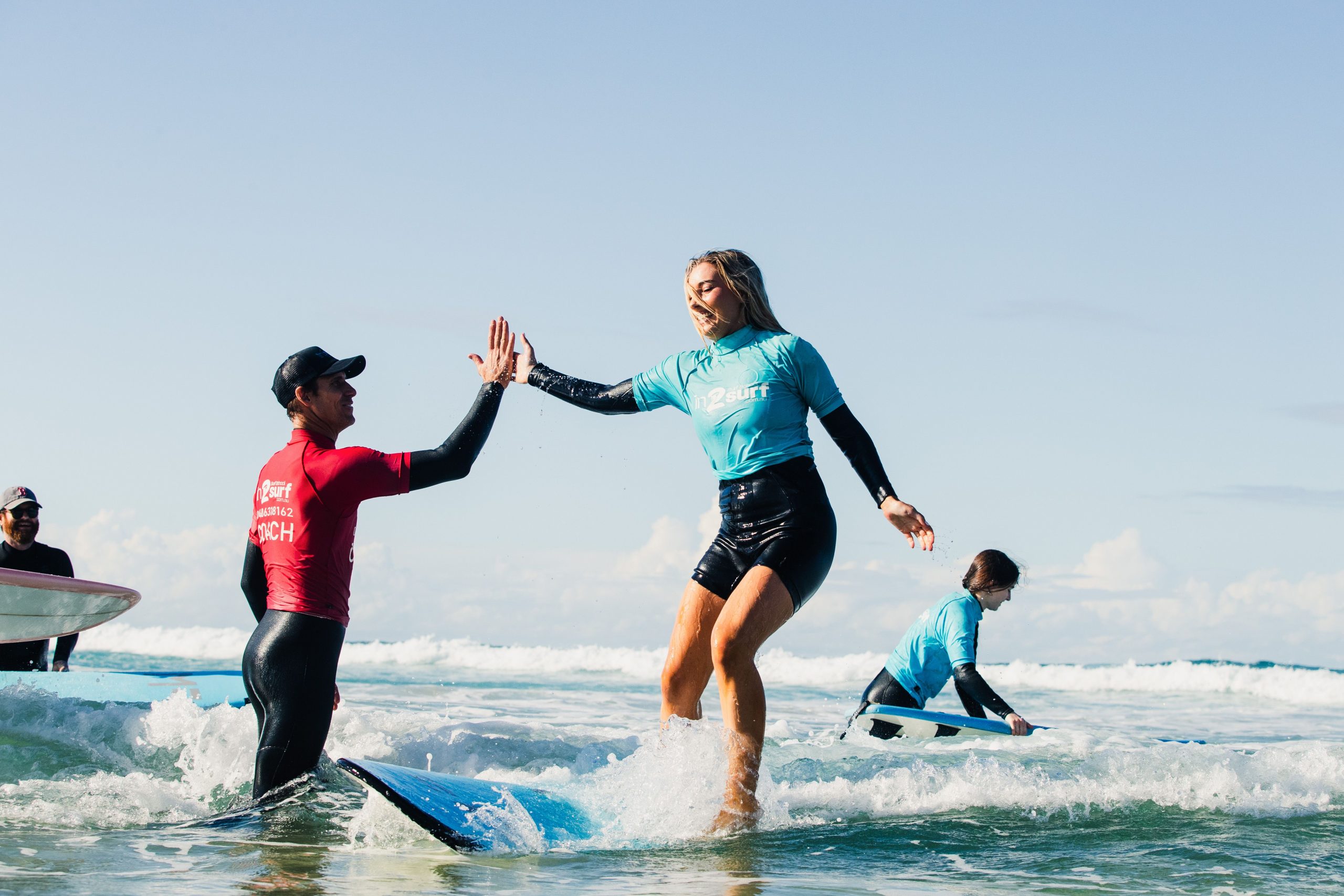 AUSTRALIA'S BEST SURF COACHES
Whether students are first-time surfers or aspiring professionals, they'll get the same level of care and attention from Australia's leading team of surfing experts.
Surfing Australia accredited coaches hold ocean safety qualifications, first aid certificates, working with children checks and child safeguarding training.
A WORLD LEADING TRAINING FACILITY
The Hyundai Surfing Australia High Performance Centre was purpose-built to support Australian athletes to become the world's best surfers and people.
It features onsite accommodation for 42 guests, state-of-the-art training and recovery facilities, conference and meeting rooms, Olympic trampolines, skate ramps, plus a fleet of Hyundai vehicles.
CAMP ITINERARY
Choose one of our pre-programmed itineraries or work with our team to create your own customised camp experience.
SO MUCH MORE THAN JUST SURFING
We've put together a thoughtfully designed mix of training and recovery sessions, team activities and interactive workshops that will challenge, educate and inspire students.   
Students will also complete the Surfers Rescue 24/7 course where they will learn practical rescue techniques to assist in an ocean emergency and ultimately, save a life.
"I cannot put into words what the HPC does for our boys and the amazing relationship we have developed over the years. Our boys are not elite surfers by any means but the exceptional manner in which the staff treat our students is beyond compare. The courtesy and respect shown to all members of our touring party, regardless of surfing ability, is extraordinary to say the least."
"We have been facilitating outdoor education programs with the Hyundai Surfing Australia High Performance Centre for several years and they are always very popular with our students. They love the facility, range of activities and the quality of the coaching. It's always a pleasure to work with such a friendly and professional team and we look forward to returning to the HPC each year."
Having been to HPC multiple times before with a school group, we are consistently impressed by the state-of-the-art facilities, accommodation, catering, and coaching sessions. Our last visit was special for two reasons: first, we scored some of the best waves of our lives. Secondly, and perhaps more importantly, we were so well taken care of by the coaches and organisers. Thank you HPC.
GET IN TOUCH WITH OUR TEAM
Connect with our team and create an unforgettable camp experience for your students and teachers.
Call us on (02) 6671 0000 or schedule a call with one of our experienced staff using the link below.